Good Morning Friends! Time for another PIP Challenge! The Criteria is ANYTHING GOES!
& the prize is sponsored by
Over at MHK they have wonderful Vintage Images with Modern Sentiments ~ all ready for digital download so you'll have them quickly and can start creating right away, while your inspiration is fresh!!
I like to share a couple of images I didn't get to play with yet so here's some added inspiration to visit their site: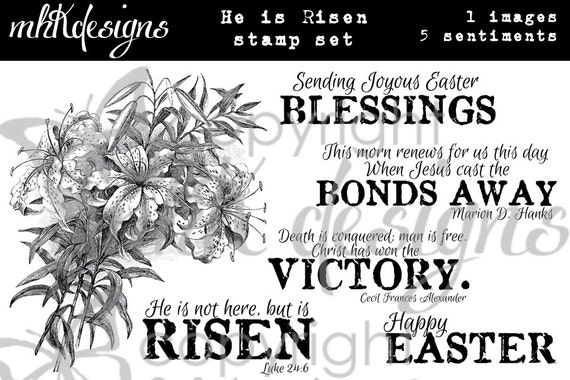 !! Oh! And did I mention the above SET is only $3 !!
For Today's inspiration I chose big lovely blossoms from "Get Well Flowers" and the sentiment Here for you Always.

This is printed on watercolor paper.

I am still quite a rookie at using the digital images and I love to experiment so here's what I did ~
I chose my sentiment and reduced it to make a background. I reduced the color saturation in it & copied and pasted it over & over in rows to fill the area I wanted to use for my card. I then layered the flowers over the top and welded it al together!! For me it was so cool to discover that I could do this!!!! Then I enlarged the sentiment & had it print separately so I could easily cut it to the shape I wanted :)
The problem I knew I would run into was that printer ink bleeds when it gets wet, so after I printed it I sprayed it with hair spray to see if that would work. The colors don't move around like they normally would on watercolor paper but I was able to use them without the ink clouding anything up.
I used my Zig Watercolors to make it all pop. Then I added matching papers and washi accented with a few gems.
I liked the dimension of the over lapping layers so the back of the card is hidden behind the coral panel and opens vertically :)
If you have any questions, leave it in the comments ;)